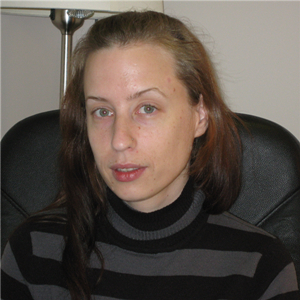 Michelle Becker, Lead Instructor
Michelle Becker is a native of Toronto, fluent in both French and English. She attended McMaster University on an academic scholarship where she majored in English and minored in Studies in Globalization (including Politics, Economics, Art and Critical Theory). After receiving an Honours Bachelor of Arts and graduating with distinction, she pursued graduate work at UBC where she received a teaching fellowship.
Whoever ceases to be a student has never been a student.

George Iles
In the time until graduation she was a teaching assistant for first year English courses, where she discovered that she had an innate passion for teaching. Once she received her Master of Arts, she submerged herself in the world of ESL teaching. Specializing in LPI writing and SAT preparation, she is familiar with the cognitive and communicative approaches to language teaching that are necessary for a successful North American university career.
The whole art of teaching is only the art of awakening the natural curiosity of young minds for the purpose of satisfying it afterwards.

Abigail Adams
Michelle puts emphasis not only on getting into university, but more fundamentally on the skills necessary for succeeding in post-secondary education. She recognises that the bridge between high school and university is a foundation in itself, not just a gap to leap over. Its not just about
If you have knowledge, let others light their candles at it.

Margaret Fuller
When she is not teaching, Michelle sometimes likes to paint, illustrate, do collage, or just generally put paint or ink or glue on things she finds. Some of her favourite artists are Francis Bacon, William Morris, Sir John Tenniel, and Edward Gorey. She will be eternally driven crazy by the fact that she is nowhere near as good as they are.
She also enjoys cruciverbalism, the art making crossword puzzles, somtimes making american-style crosswords but generally preferring the cryptic variety. Cryptic crosswords are a particularly difficult kind of puzzle in which the clue for a word involves some kind of wordplay, often puns and anagrams. If you dare, give one a go here.
For me, words are a form of action, capable of influencing change.

Ingrid Bengis