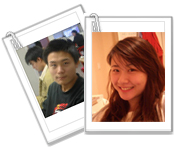 Franklin English Language College (FELC) is a private post-secondary college registered with the Private Training Institutions Branch (PTiB) of British Columbia, Canada. FELC has distinguished itself as a leading ESL school specializing in preparing students for the TOEFL and IELTS. FELC is headquartered in picturesque Vancouver, BC, and by word of mouth, our reputation has been firmly established in Canada and Asian regions.
FELC was established in 2003, and in this time, we have gained a reputation for providing top quality English language courses for groups and individuals, with particular emphasis on TOEFL and IELTS preparation.
It is highly likely that you have heard of FELC through a friend or colleague who has recommended our school. You are encouraged to visit any campus in Guangzhou or Vancouver.